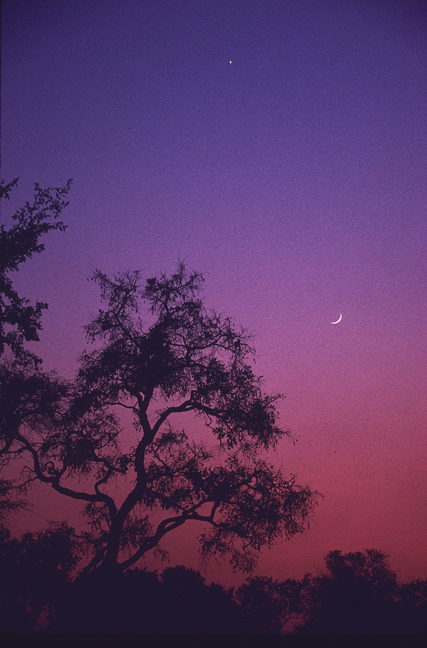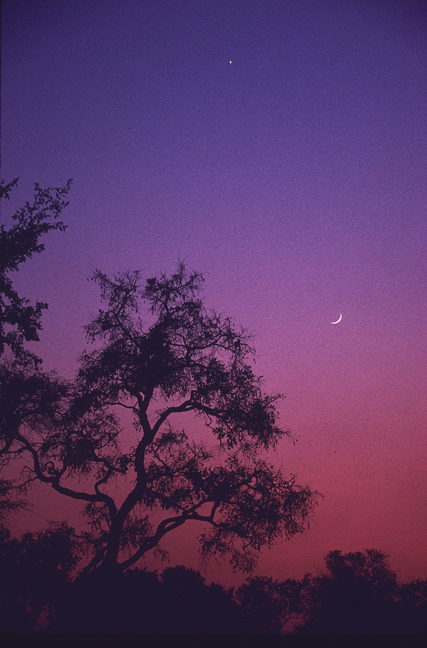 The sun rises and the waxing crescent moon and Venus begin to fade into the daylight near the headwaters of the Xudum River in the Okavango Delta of Botswana.
©Rich Beckman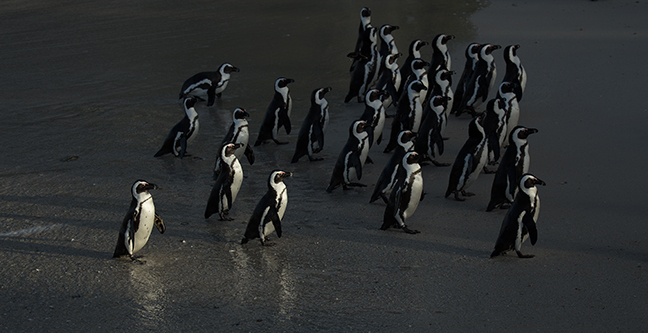 African Penguins return to Foxy Beach in Simon's Town on the Cape Peninsula in South Africa after fishing. When fishing, African Penguins regularly dive almost 100 feet and stay under water for two to three minutes. Each foraging trip, on average, covers anywhere from 18-50 miles.
©Rich Beckman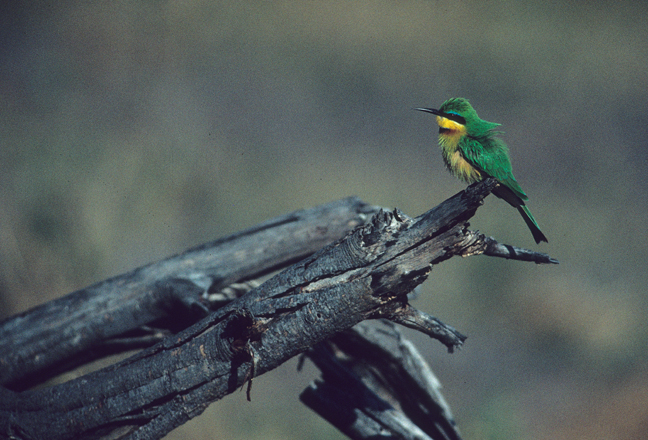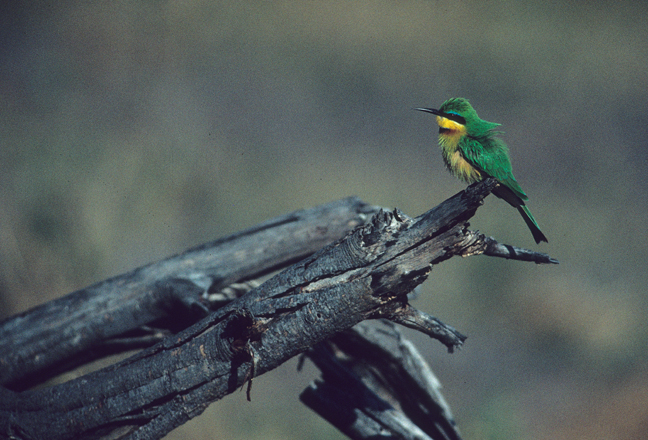 In Afrikaans the Little Bee-eater is know as 'Kleinbyvreter'. They inhabit woodlands, savannahs andriverbanks and feed on flying insects especially bees, wasps and hornets. They hawk insects aerially and then return to the perch to beat them to death. They prefer areas with some open ground and reasonably low perches.
©Rich Beckman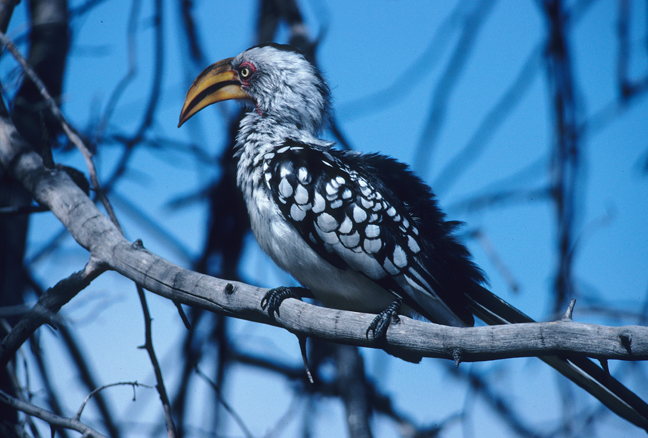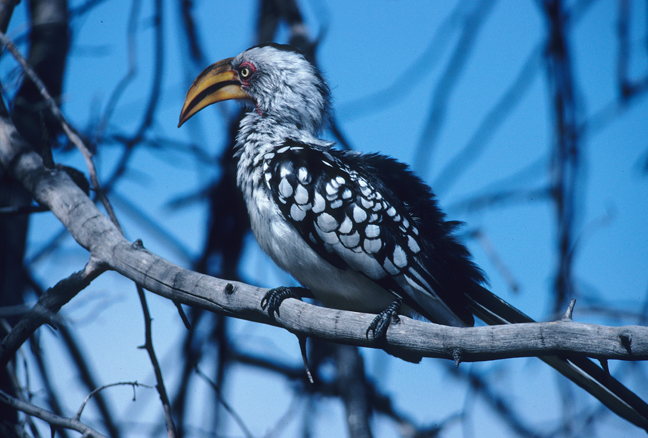 A Southern Yellow-billed Hornbill roosts in a tall tree in the Selinda Game Preserve in the Okavango Delta region of Botswana.
©Rich Beckman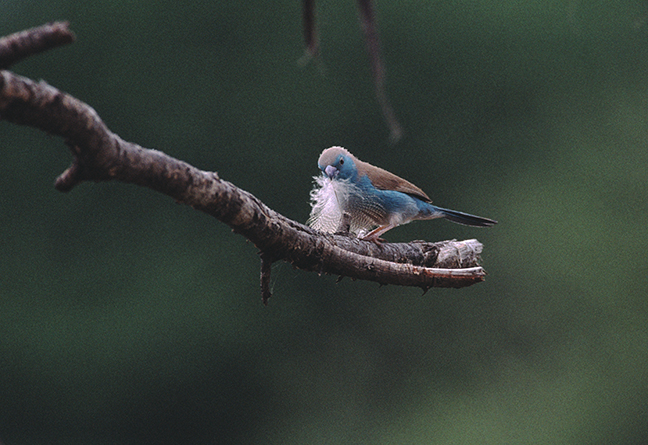 A Blue-breasted Cordon-bleu Waxbill gathers nesting materials in the Okavango Delta. Waxbills feed on both fruits and insects and prefer savannas, low grasslands or acacia woodlands.
©Rich Beckman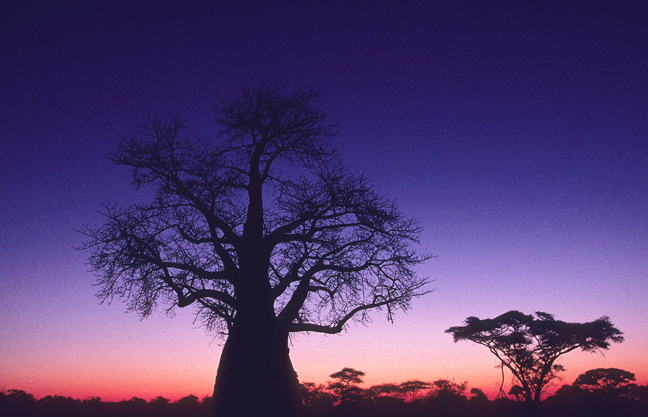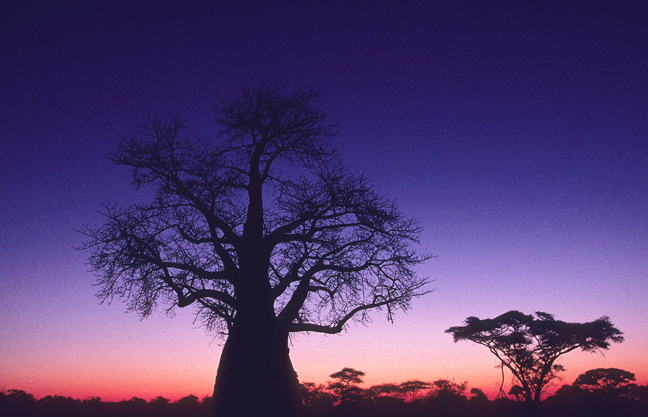 The sun rises behind a Baobab Tree on Chief's Island within the Moremi Game Reserve in the Okavango Delta of Botswana. Baobab trees occur in seasonally arid habitats and are deciduous. They can store more than 25,000 gallons of water in their trunks, allowing them to endure harsh droughts.
©Rich Beckman
An African White-backed Vulture fights for access to a zebra carcass. Vultures are principally carrion eaters and soar above the plains to spot a meal. Around a hundred of these large vultures can strip a 100-pound carcass clean in about three minutes.
©Rich Beckman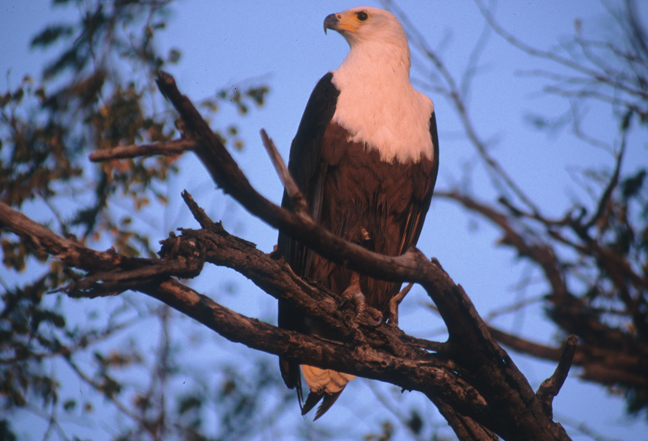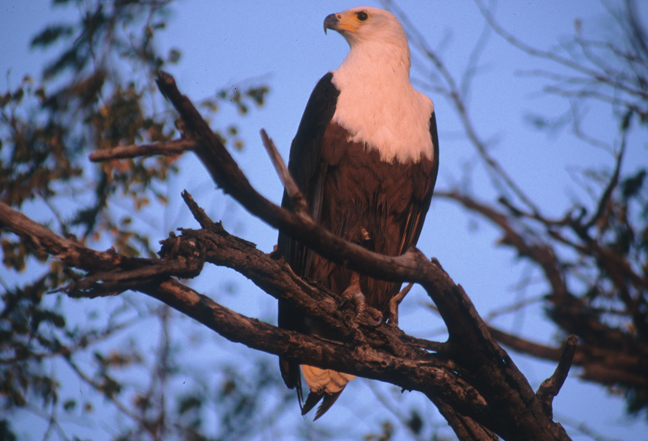 An African Fish Eagle scans a nearby coastline. Fish Eagles catch their prey with their feet and carry off fish weighing as much as five and a half pounds. They also steal prey from other birds and will raid colonies of nesting waterbirds for eggs and young.
©Rich Beckman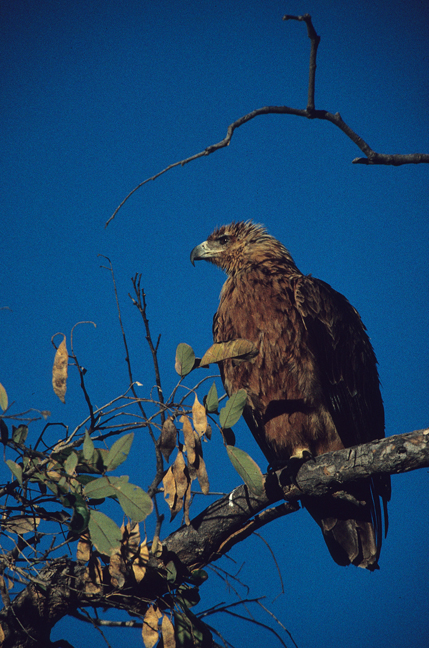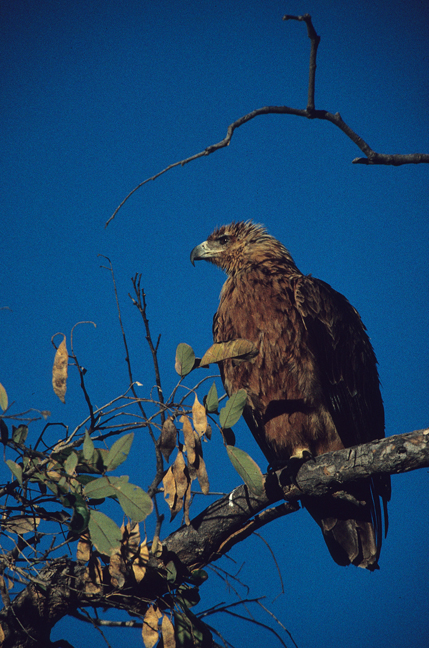 A Brown Snake Eagle, common in southern and eastern Africa, perches on a branch on Chief's Island in the Moremi Game Reserve in Botswana's Okavango Delta. As their name implies, they feed mostly on snakes and their thick-skinned legs provide protection from even highly venomous prey.
©Rich Beckman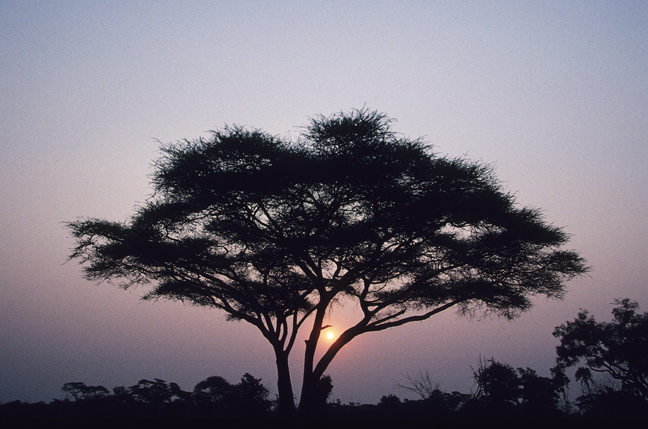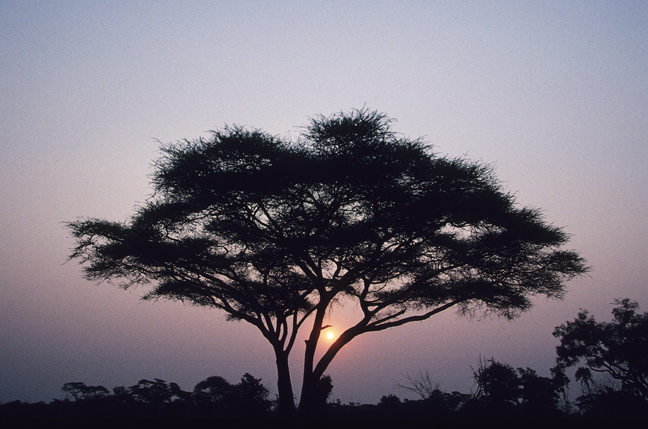 The sun sets behind a Flat-topped Acacia tree in Ngamiland East, Botswana.
©Rich Beckman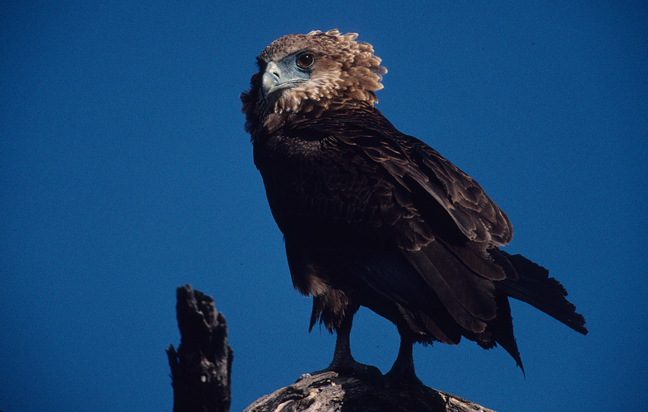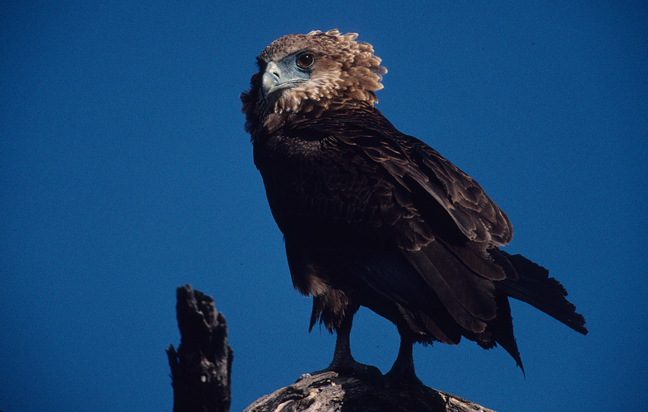 An immature Bateleur Eagle in the Moremi Game Reserve in the Okavango Delta. It takes up to eight years for bateleurs to fully mature into colorful adults with black, brown, white and grey feathers, their signature bright red face and legs and black-tipped beak.
©Rich Beckman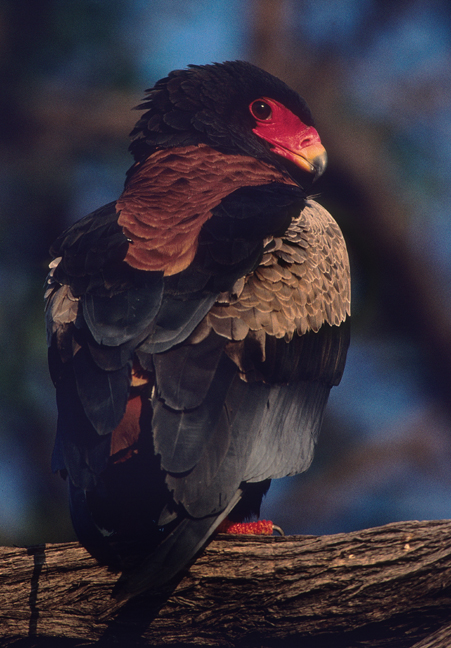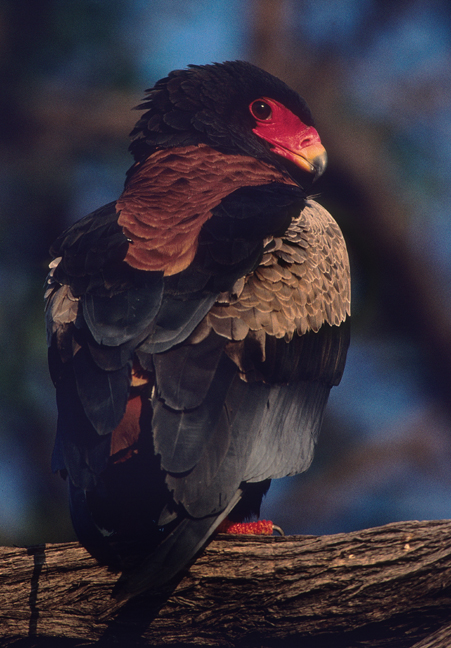 A Bateleur Eagle perches in Kgalagadi Transfrontier Park, which straddles the border between South Africa and Botswana. Bateleurs prefer savanna, grassland and other open areas. They mostly scavenge on carcasses and many have been killed when farmers poison domestic animal carcasses in an attempt to kill predators.
©Rich Beckman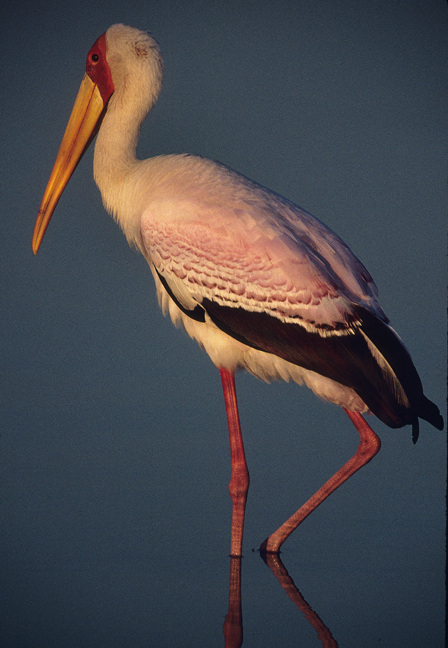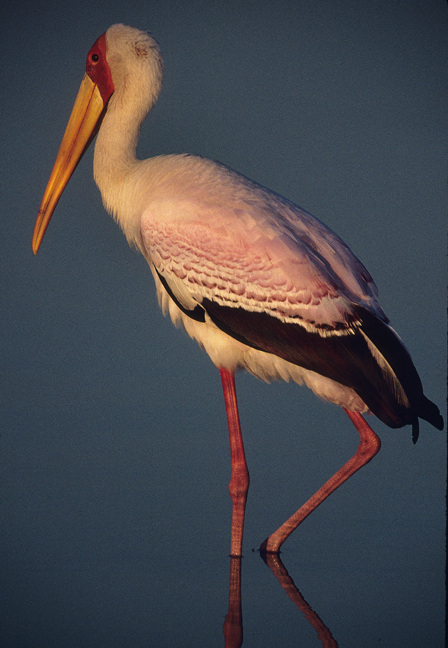 A Yellow-billed Stork wades in the shallows of Lake Nakuru in Nakuru National Park, Kenya. Yellow-billed Storks feed mostly on crustaceans, aquatic insects and frogs, and inhabit wetlands, shallow lakes and mudflats.
©Rich Beckman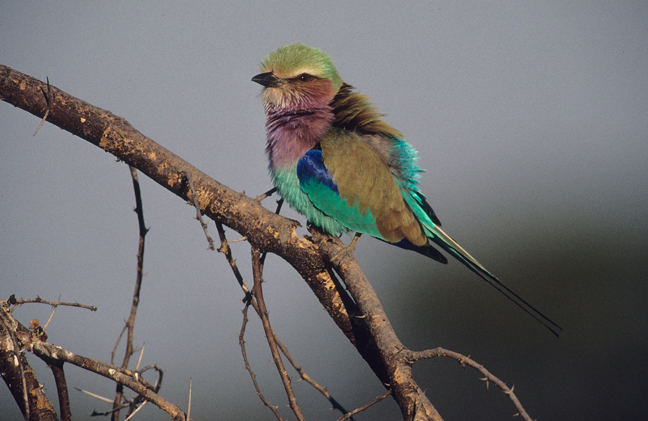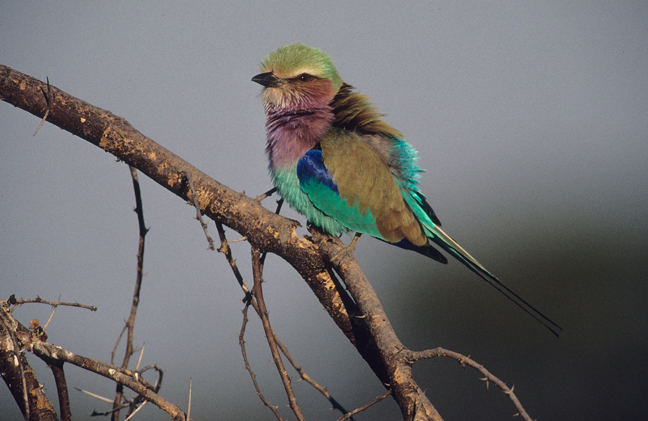 A Lilac-breasted Roller perched on a branch watches for prey in Amboseli, Kenya. The Roller is the national bird of both Kenya and Botswana. They are primarily insectivorous, swooping down and grabbing their prey in their beaks.
©Rich Beckman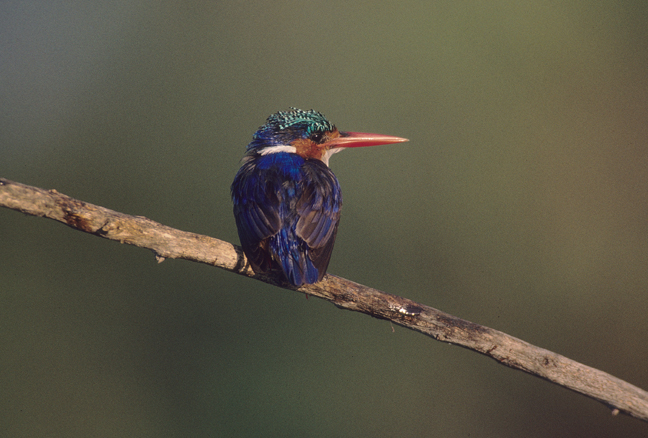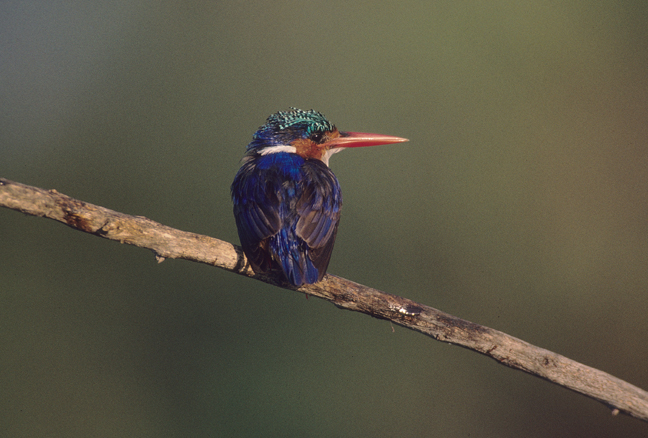 A Malachite Kingfisher lights on a branch over a pond in the Okavango Delta region of Botswana. Kingfishers feed on small fish, aquatic insects and crustaceans.
©Rich Beckman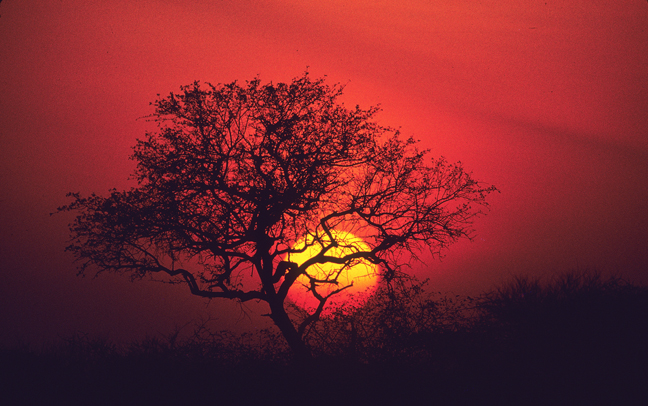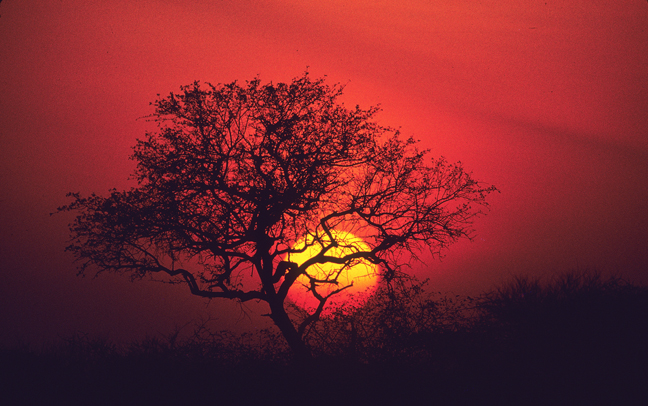 The sun sets in the Linyanti Concession over the Savuti Channel, dry for almost 30 years until it started flowing again in 2008.
©Rich Beckman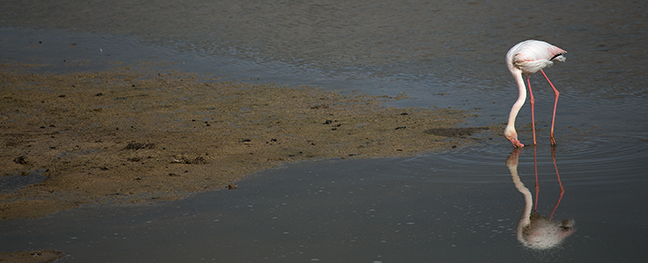 A Greater Flamingo feeds in a mud flat at Addo Elephant National Park, Eastern Cape, South Africa. They feed by sucking up mud and water and their beak filters food from the water. Flamingos are grey at birth but gradually turn pink due to the natural pink dye called canthaxanthin that they digest from their diet of brine shrimp.
©Rich Beckman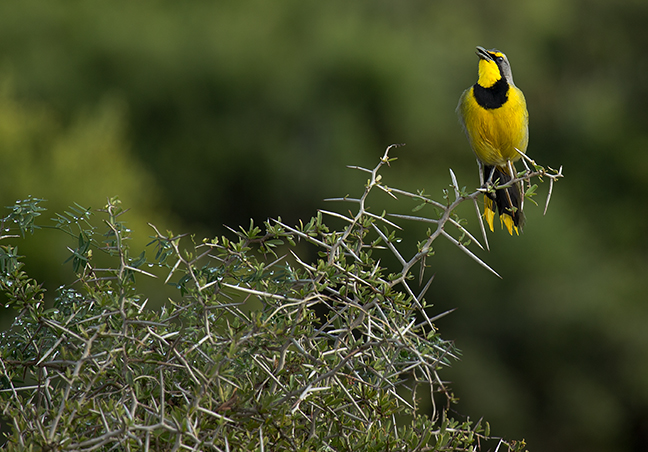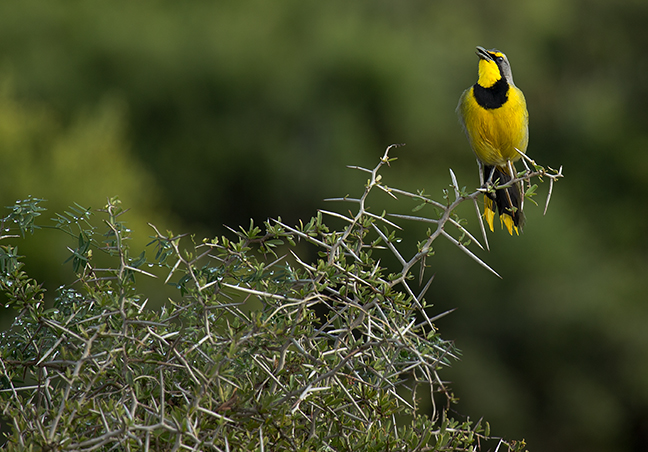 A Bokmakierie perches on an African Thorn Tree in the Addo Elephant Park. Bokmakierie are a bushshrike that inhabit scrub and fynbos throughout the Park. They are endemic to South Africa and Zimbabwe.
©Rich Beckman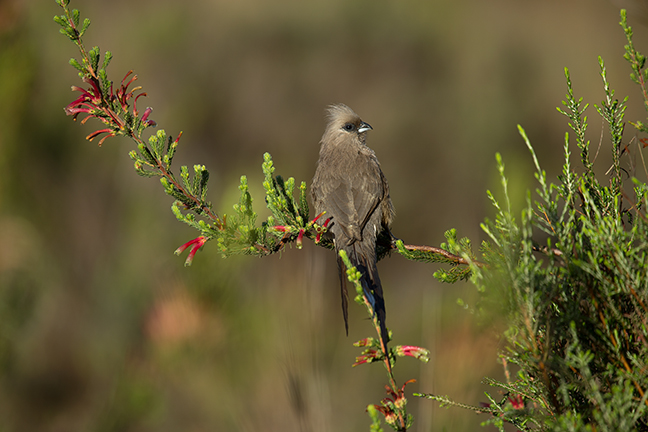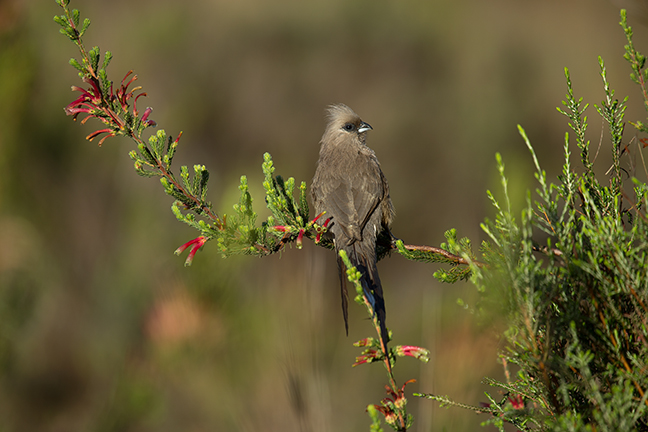 A Speckled Mousebird rests on a Striking Fynbos in the Western Cape of South Africa. Fynbos is the smallest of the six floral kingdoms in the world and there are more than 9,000 species of fynbos in the Western Cape.
©Rich Beckman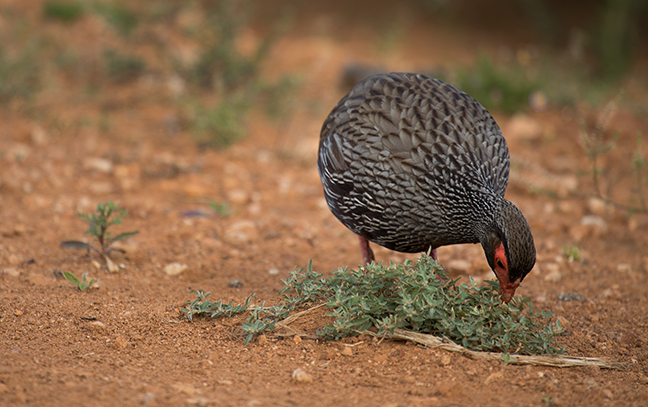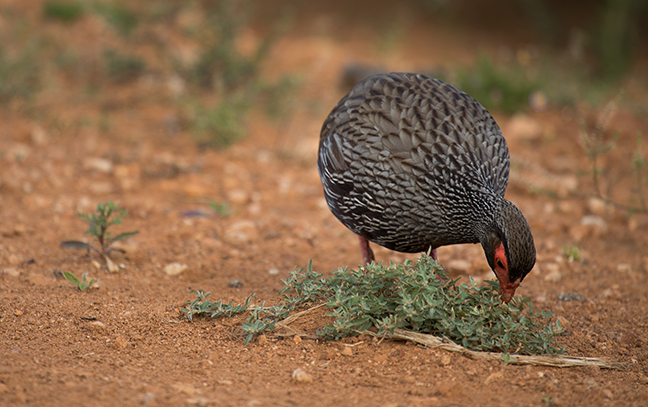 A Red-necked Spur Fowl feeds on scrub brush outside the Ruiterbos Nature Reserve, just north of Mossel Bay, South Africa.
©Rich Beckman